Why Choose King Soundworks as Your Los Angeles Sound Mixing Studio?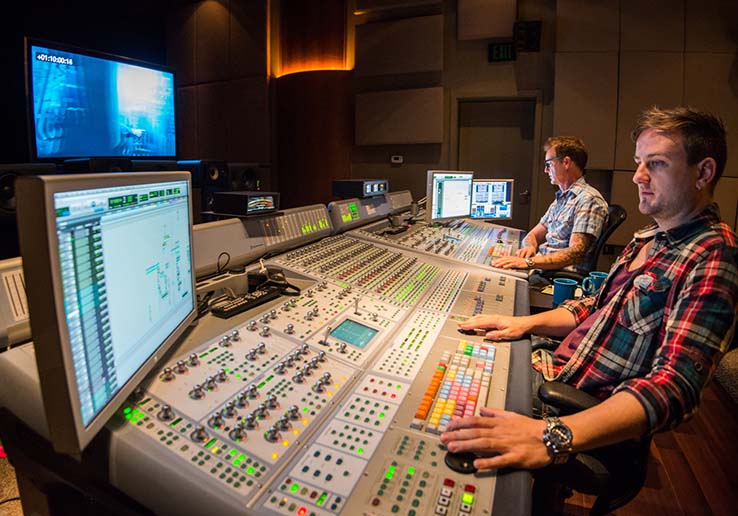 We have 4 mix stages, 2 of them are DOLBY ATMOS stages. Within these walls we've mixed some of the biggest budgeted movies in history, and some of the smallest, not to mention thousands of hours of television and streaming. We love all projects of any shape or size.
For the best sound mixing this industry has to offer, visit the King Soundworks studios to see first hand what our team can accomplish for your project and find out more about our comprehensive audio services.
Call Us Today!
Call us today to find out how we can help you. From recording to post-production, we're bound to have a solution here at King Soundworks.